We have only got a few of our lemons left on the tree and I was looking online recently for another lemon recipe that I could try. I came across this recipe for Sour Cream Lemon Muffins and I just had to try them. We have been using quite a bit of sour cream in our recipes lately but I had never tried adding it to muffins and I was intrigued as to how they would taste. The fact that the recipe looked really quick and easy also helped to grab my attention. I know that I have said it before but I am a complete sucker for an easy recipe!
This recipe really couldn't be any easier; basically you just mix the wet ingredients into the dry ingredients and then bake – how much easier can it be? I found this muffin recipe on a blog called Not So Humble Pie. This blog doesn't appear to be active now but it is still online and includes some great recipes.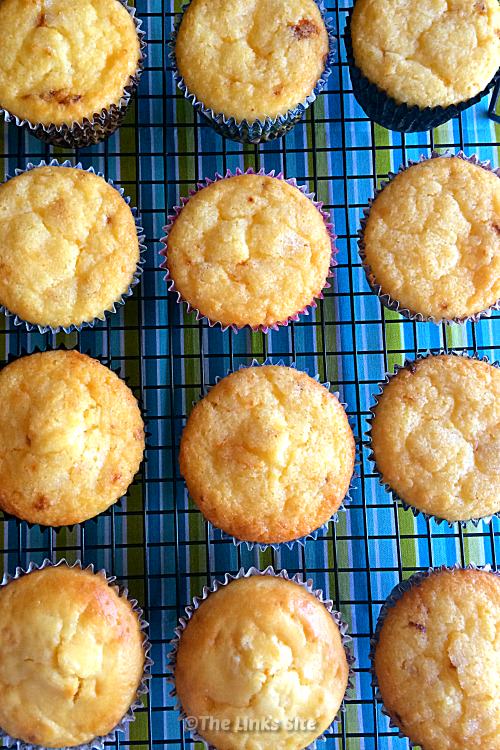 I have modified the recipe slightly with the main change being that I left out the lemon extract. I didn't have any lemon extract so I just increased the amount of lemon juice slightly. Also while the original source suggested that the recipe would make 12 standard muffins, I was able to make 14 good sized muffins. You could make 12 bigger muffins but I opted for the slightly smaller ones because they were less than 200 calories each! I also used light sour cream which helped to keep the calories down.
I wasn't disappointed with these sour cream lemon muffins; they are deliciously sweet and have just the right amount of lemon tang. They have an almost creamy taste from the sour cream and it gives the muffins an indulgent lemon dessert like flavour.