I don't know why but I often get a craving for scones when I have been working around the house, either doing housework or out in the garden. But as much as I love scones sometimes I get a bit lazy and can't be bothered because it just seems like too much trouble. When you're really busy and you get a scone craving you need an easy scone recipe, don't you? Well now I have that easy scone recipe and I want you to know about it to!
This recipe, which I found here at Cooking Crusade, could not be any easier, and it makes THE BEST SCONES that you will ever taste! Even my mum has admitted that the scones made using this recipe are better than any she has ever made! That is high praise because my mum is a really good cook!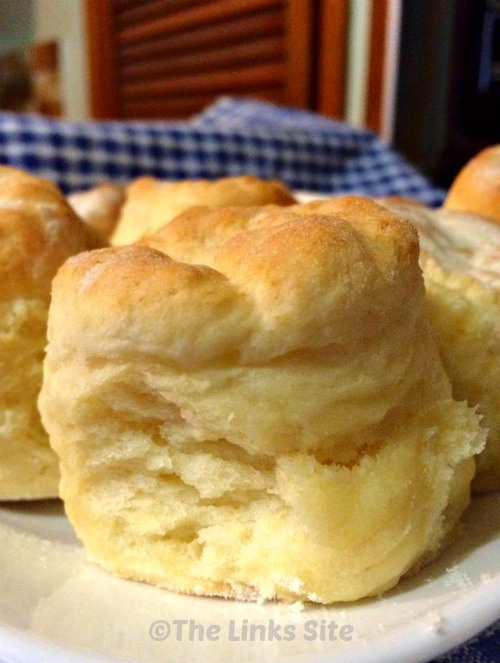 Speaking of mums this recipe would be great for mother's day which is coming up next weekend. Your mum won't be able to say no to these yummy scones with jam and cream? And with this easy scone recipe you can whip up a batch in no time at all. It only has three ingredients; self raising flour, cream and lemonade – that's it!
We usually have self raising flour in the pantry but now that I have found this easy scone recipe I always make sure that I have some cream and lemonade in the house too!
Quick and Easy Scone Recipe
This easy scone recipe only requires 3 ingredients; self raising flour, cream and lemonade – that's it! Better still, these scones are so good that you will never make scones the hard way again
Ingredients
3 cups of self raising flour
1 cup of thickened cream / heavy cream*
1 cup of lemonade (like Sprite)
Instructions
Preheat oven to 200 °C (400 °F).
Place flour in a large mixing bowl.
Add cream and lemonade and mix to combine.
Turn the mixture out onto a well-floured board and knead with extra flour until smooth (mixture is very sticky initially).
Use your hand to flatten the scone dough out to about 2 -3 cm (1 inch) thick and then cut into rounds with floured scone cutter.
Place scones onto a lined baking tray so that they are just touching and then bake for 15 to 20 minutes.
Scones are cooked when they are golden brown and can be easily pulled apart where they are joined.
Notes
I have made these scones several times now and have found that they keep very well in the freezer. Once thawed you can pop one in the microwave for a few seconds and it is just like it has been freshly baked!

I also use sugar free lemonade and find that it works just fine.

*Heavy cream or whipping cream is called thickened cream in Australia.
If you liked this Easy Scone Recipe you are going to want to try my Easy Fruit Scones! They're packed with fruit, simple to make, and you only need 5 ingredients!