Do you have pine trees in your garden? Or maybe you know someone who has pine trees. Either way you will have access to pine needles that you can use around the garden.
We have 4 pine trees along the back fence of our yard. They are not massive trees but they are big enough that they drop lots of needles. It seems a waste to let the pine needles just lay there and rot so I thought I'd use them as mulch.
I know that strawberry plants like them and I have used some around my strawberries but there are plenty more that I can use on other plants.
Because pine needles can make the soil slightly acidic I thought I'd look into the plants that I can mulch them with. Even before I did my research my first thought went to azaleas because, like strawberries, they also like a slightly acidic soil.
After doing some research I was quite amazed by the number of plants that benefit from pine mulch. I thought it might just be a select few that would like pine needle much. It was exactly the opposite thought. From what I have read I have quite a few plants in my garden that could benefit from pine mulch!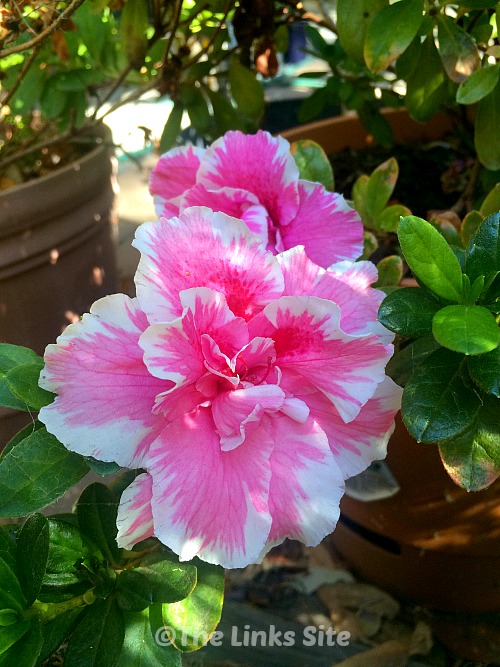 With the weather warming up and spring just around the corner I can't wait to give it a try!
Some Plants in My Garden that I can Mulch with Pine Needles
Ornamentals:
Azaleas
Camellias
Hosta
Gardenias
Hydrangeas
Roses
Amaryllis (Hippeastrum)
Edibles:
Strawberries
Garlic
Onions
Mint
Tomatoes
Potatoes
The effect on soil pH is not the only benefit of using pine needles around the garden.
Other Benefits of using Pine Needles as Mulch
They are slow to break down so they last longer
The needles weave together so they doesn't blow away or wash away on slopes
They allow good moisture retention
You can use them like a blanket in winter to protect plants from the cold
If you want a full list of plants that benefit from pine needle mulch or more information on using pine needle mulch have a look at the following links.
Tips On Using Pine Straw For Garden Mulch