These last minute Easter Goodie Bags are super easy to put together but they look so much more personal than pre boxed Easter eggs!
Normally I give my nieces and nephews some pre boxed Easter eggs for Easter. But this year I wanted to make their Easter gifts look a little more personal. I didn't want to go to a lot of expense though because I know they will be more interested in the chocolate than the wrapping!
Plus I already had some Easter eggs of various sizes I just need to work out how to package them. I was going to wrap them up using sheets of cellophane but realised there is an easier option. All I had to use was party favour bags! You know the clear plastic bags that you put lollies in for a kid's party.
This also gave me a perfect excuse to make some of these washi tape twist ties that I saw last year! All you have to do is sandwich a twist tie (mine came with the party favour bags) between two pieces of washi tape and then use the tie as normal.
The twist ties end up looking like small pieces of ribbon. So much cuter than using the twist tie on it's own! You don't even have to buy special washi tape. I had some washi tape in Easter pastel colours and they turned out great.
I will be giving these Easter Goodie Bags to my Nieces and Nephews but they would be great for adults as well. The best thing is that you can customise them to suit the recipient. Plus they're not hard to put together but they look so much more personal than pre boxed Easter eggs!
How to Make Last Minute Easter Goodie Bags
Materials:
Party favour bags (I got a packet of 25 that included twist ties for $1 at Kmart)
Washi Tape in Easter pastel colours (yellows, pinks, and blues)
Assorted Easter eggs (or whatever you want to give as an Easter gift)
Method:
To make up twist ties:
First cut a piece of washi tape that is a bit longer than the twist tie.
Place the twist tie onto the washi tape so that there is excess washi tape at each end.
Place another piece of washi tape on top of the first so that you sandwich the twist tie in the middle.
Trim off the ends if they don't match up perfectly.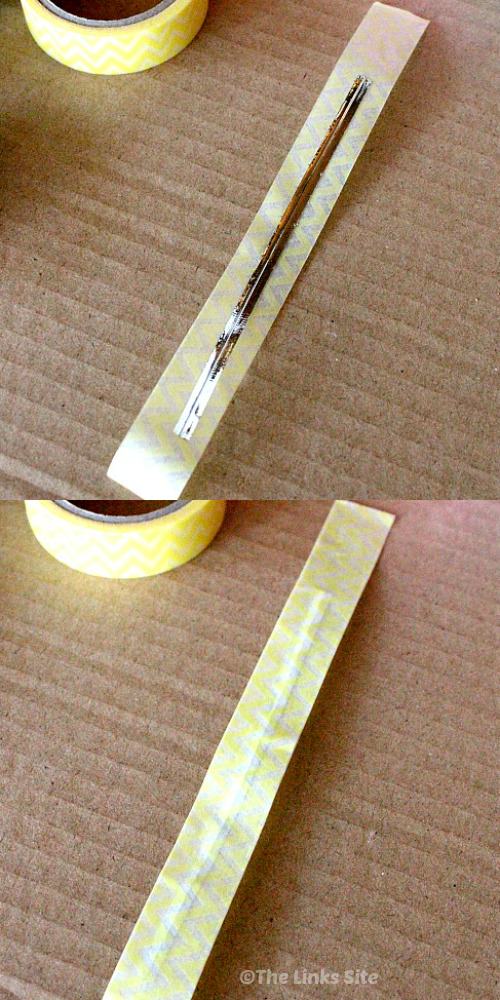 To assemble Easter Goodie Bags:
Place Easter eggs of various sizes into the party favour bags until the bag is about half full
Use the Washi tape twist ties to seal up the bags at the top!
Now you have some cute Easter Goodie Bags to give to family and friends!